HOW THE RETURNME SERVICE WORKS
We're ReturnMe, the world's largest lost and found company! Since 2007, we've helped thousands of owners get their phones and other items back.
ReturnMe recovery tags each have a unique ID#. Someone finding your registered item can contact us on our website or toll-free number. This preserves your privacy, and best of all, we can even ship your item to you.
1. Register your ReturnMe Digital tag
2. Finders of lost items can report your lost items using our 24/7 toll-free number or our website
3. ReturnMe will notify you instantly in case your item is found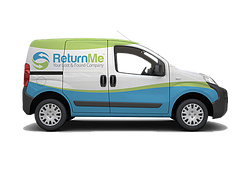 4. ReturnMe can also facilitate its return from anywhere in the world!